Conferences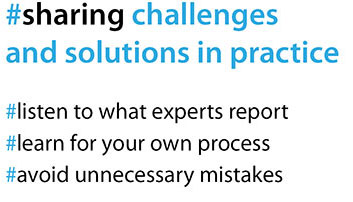 As of 2023, the PharmaCongress & the PharmaTechnica Expo on 28/29 March will be hosted by the RheinMain CongressCenter in Wiesbaden. At the new location you will also experience a new event. Only the central theme of the conferences will remain the same: users #sharing challenges and solutions on practice. Thus, as a participant you will once again benefit from speakers presenting case studies from their everyday practice, talking about the challenges they were facing as well as the solutions they came up with and they implemented.
PharmaTechnica Expo
At the RheinMain CongressCenter you will also experience a completely new PharmaTechnica Expo. To already get an impression of who will be there as an exhibitor, take a look at the new expo floor plan, providing exhibitors with new presentation opportunities, for example right in front of their product. As a congress participant or expo visitor you will also benefit from the new Live Demo area, allowing the leading European suppliers to the pharmaceutical and biopharma industry to turn their presentation into a live performace - and allowing you to truly feel and experience their product.
ECV · Editio Cantor Verlag für Medizin und Naturwissenschaften
Bücher – von Grundlagen bis Spezialwissen, von Standardwerken bis Arbeitsanleitungen – etwa 90 lieferbare Titel beraten Experten bei den meisten Fragen der pharmazeutischen Industrie.
TechnoPharm – Die Fachzeitschrift für Führungskräfte, deren Fokus auf der technisch-wissenschaftlichen Umsetzung der GxP-Regeln liegt.
Pharmind – Die Fachzeitschrift für Führungskräfte, die GxP-Regeln nach pharmazeutisch-wissenschaftlichen Gesichtspunkten betrachten.
cleanroomn & processes – Die Fachzeitschrift für Fach- und Führungskräfte, die Entscheidungen in der Querschnittstechnologie Reinraum nach strukturierten und fundierten Erkenntnissen treffen.
Promo 2
Cum sociis natoque penatibus et magnis dis parturient montes, nascetur ridiculus mus. Donec quam felis, ultricies nec, pellentesque eu, pretium quis, sem. Nulla consequat massa quis enim.
Promo 3
Maecenas tempus, tellus eget condimentum rhoncus, sem quam semper libero, sit amet adipiscing sem neque sed ipsum. Nam quam nunc, blandit vel, luctus pulvinar, hendrerit id, lorem. Maecenas nec odio et ante tincidunt tempus. Donec vitae sapien ut libero venenatis faucibus. Nullam quis ante. Etiam sit amet orci eget eros faucibus tincidunt. Duis leo. Sed fringilla mauris sit amet nibh. Donec sodales sagittis magna.