NEW LOCATION | MORE OPPORTUNITIES
FOR THE MOST IMPORTANT CONFERFENCE
IN EUROPE
PLEASE NOTE: Due to the announced strikes in all long-distance and local transport on coming Monday, 27 March, we kindly ask you to contact your travel agency, if necessary, in order to check your travel connection by air, rail and local public transport.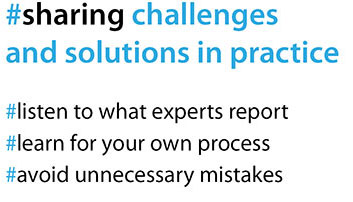 25 YEARS BEST PRACTICE
365 DAYS ONLINE | 2 DAYS LIVE

In the past 25 years the PharmaCongress has become the most important conference in Europe and the annual meeting point of the European pharmaceutical industry. In 2023 the congress will be held in new premises. And at the new location – the RheinMain CongressCenter in Wiesbaden – you will also experience a new event. Only the central theme will remain the same after 25 years: users #sharing challenges and solutions on practice. The concept will change, though: meet the companies presenting their products and services next year already now and throughout the year. Register free of charge to watch any of the exhibitor videos available, get a first impression of what they will show on the expo floor and possibly demonstrate in a live performance - and meet the company live at the PharmaCongress on 28/29 March 2023 in Wiesbaden.
At the RheinMain CongressCenter you will also experience a completely new PharmaTechnica Expo. To already get an impression of who will be there as an exhibitor, take a look at the new expo floor plan, providing exhibitors with new presentation opportunities, for example right in front of their product. As a congress participant or expo visitor you will also benefit from the new Live Demo area, allowing the leading European suppliers to the pharmaceutical and biopharma industry to turn their presentation into a live performace - and allowing you to truly feel and experience their product.
Media Partners
ECV · Editio Cantor Verlag für Medizin und Naturwissenschaften
Books - from basics to special knowledge, from standard works to working instructions - about 90 deliverable titles provide advice to experts on most issues in the pharmaceutical industry.
TechnoPharm - The trade journal for executives whose focus is on the technical-scientific implementation of GxP rules.
pharmind - The trade journal for executives whose focus is on the pharmaceutical-scientific implementation of GxP rules.
cleanroom & processes - The trade journal for specialists and managers who make decisions in the cross-sectional technology of cleanrooms according to structured and well-founded knowledge.
Cleanroom Technology
Cleanroom Technology provides up-to-the-minute developments and information about the global cleanroom and controlled environment industries through a monthly magazine subscription, digital newsletter and website.
Through the distribution of technical articles, marketing, product analysis and industry insights on a global scale, Cleanroom Technology encourages a 360 degree approach.
Using the platform to inform, educate and connect readers, Cleanroom Technology hosts an international conference in the UK annually, providing a platform for delegates to network, feel inspired and learn the latest in industry.
LinkedIn Media Partner - RSK Life Science Media
RSK Life Science Media aim is to connect the whole Life Science/ Pharma/ BioPharma value chain from Drug Discovery to Drug Delivery through interviews with experts from all stages of drug discovery, development, manufacturing and delivery, via video interviews and podcasts, and keep the industry update on the latest news and events.
Watch over 200 interviews on the YouTube Channel RSK-Life Science Media - https://www.youtube.com/channel/UC9vdET2xLlGweqveW6JmQdQ
Download and Listen to over 40 Podcasts at #ChatsWithCHaudhrey the Podcast - https://www.buzzsprout.com/1829234
And follow them on LinkedIn for news and articles from across the whole sector - https://www.linkedin.com/in/rizwanc/
Premium Sponsor PharmaCongress2023
PPT Pharma Process Technology